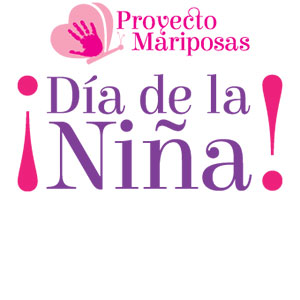 Three years ago the United Nations declared October 11th, the International Day of the Girl Child. The day brings awareness to issues that impact girls around the world.
We, at Proyecto Mariposas, want to continue driving the message of education, and potential of our girls when they are supported by family and community.
Come celebrate the Day of the Girl with Proyecto Mariposas!
We will have crafts, food, music and opportunity to learn about our programs, events and resources in 2016.
Day: October 9th, 2015
Time: 5pm – 9pm
Location:
Charles School
270 Brentnell Ave, Columbus, OH 43219
For more information: