Hello WORLD!!!!!!! We are two girls from Proyecto Mariposas, named Andrea y Lisette. We are at the summer camp, and this year's theme is Brave, Strong, and Fierce. The activities we do are projects that help in the future. We have guest speakers coming in helping us become and learn about being brave and strong. Throughout this week we will talk more about the good things about being a girl in this world today. During the week we will watch TED talks about standing up for women kind. We think that being a girl means doing what you put your mind to. Also, a fact that we learned on Monday and Tuesday is that girls have been taught perfection, while boys are being taught bravery and that girls are expected to be more fragile and careful about their actions while boys are expected to be more rough and are encouraged to try more things and be more adventurous. Later on this week, we will blog our accomplishments and more. SEE Y'ALL LATER!!!!! BYEEEEEE!!!!!!!!!
Day 1 Of Proyecto Mariposas: Monday
On our first day, we learned about each other and Human Trafficking. Also Monday June 18 was Yahaira's birthday!
Day 3 of Proyecto Mariposas:
Today we had pasta and it was delicious.(Pasta is Andrea's favorite food!!!!!!!) We also had three people come from Girls on the Run, we did fun exercises. They made is talk about a word that are good quality in friendships while we walked laps around the basketball court with our partners. Our partners and us each made a "secret" handshake. We had a yoga class and it was very funny (maybe?) Also today and yesterday and Monday wifi was VERY troubling . See y'all tomorrow!!!!!!!!!! Bye fiends!!!!!!!!!!!!
Day 4 of Proyecto Mariposas:
Today we went to downtown Columbus, OH., we went to food trucks for lunch and we also got ice cream. We did our scavenger hunt. Andrea and I were in to different groups. The scavenger hunt was quite competitive. After the scavenger hunt we walked in pouring rain to an art gallery by Natalia Sanchez.(You should go there! It was fun!) Before all of that we went to the State House and The Vern Riffe Center for Government & The Arts., we went on the 31st floor and our ears popped because we were so high up. We went in a super fancy bus.
Day 2 Proyecto Mariposas:
During day 2 of camp we had tacos for lunch(TACO TUESDAY!!!!!!!!!) and it was from Mi Tradicion. We watched another TED Talk by Caroline Paul and we also had more CAKE!! We also learned self defense for when someone attacks us on the street.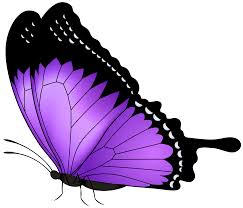 Day 5 of Proyecto Mariposas:
Today is the last day of Proyecto Mariposas summer day camp. We will miss this camp, but we will come back next year. Today we had ice cream cake for Melanie's birthday. We had a dance class and had many raffles. We each got a shower gel or shower cream from Lush!!! (One of our many sponsors to make this camp happen). Today's lunch was box lunch, inside was chips, sandwiches, apples and cookies! YUM! This week was so much fun and we loved it . We can't wait for next year!!!!!BYE Y'ALL!!!!!!!!BYE MAH BOIS!!!!